---
Photo Restoration & Repair
Through years of practice and using the latest software technology, we digitally restore old photos and repair photographs. This includes all types of damage such as:
Yellowing, Fading photos
Fungus/mold, Water damage, Writing and tapes mark
Cracks, tears, missing pieces
Resizing / editing
Negative Films – all sizes
Photo Colorizing
Using artistic talent, we colorize your black and white photos to bring an authentic, genuine look!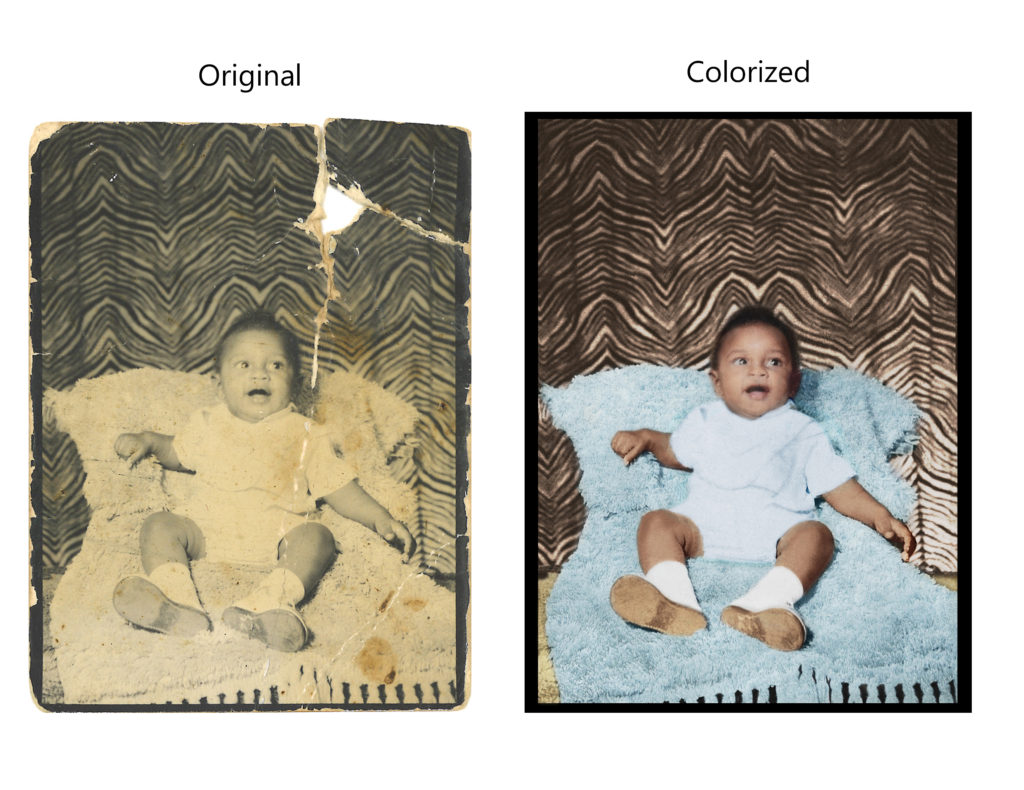 Photo Editing / Photo Retouching
For new or old photos without damage, but simply needing minor adjustment, we offer:
Color and Lighting correction
Contrast
Sharpness
Background changes
Adding or deleting people or other elements on the photo
Resizing
Editing Service for Photographers
We offer editing for Photographers.  Please contact us for more information
Scanning Photos
We offer free professional scanning services when using our photo restoration or colorizing services. We work with all types of pictures, sizes, prints, negatives, transparencies and even pictures that are still in a frame.
Printed Photographs
We always work with high quality photo paper, Canvas and Fine Art Papers in all sizes. Please contact us for more information about price: [email protected]
Follow us!